I love surfing Pinterest to find new ways to help me with storing my jewelry.  I think there is a general consensus that jewelry needs to be visually displayed in order for it to be worn.  Think about it, the earrings or necklace that you see regularly are probably the ones that get worn most of the time.  Then one day you clean out your jewelry drawers to find a "blast from the past", low and behold you find that one bracelet you thought you'd lost.  Here are my top four jewelry storage ideas that I love, hopefully you can incorporate them into your own jewelry storage.
The Regular Jewelry Box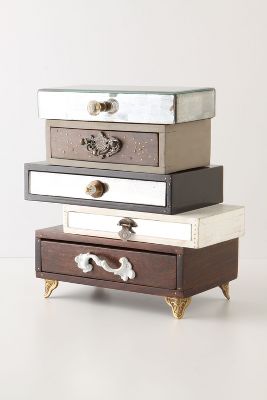 This is my favorite for many reasons, one being it's necessary to store your valuable jewelry pieces, like family heirloom jewelry, precious diamond earrings, you get the idea.  This a really cute stackable one from Anthropologie .  It's a bit pricey, but you can find one that suits your taste and budget anywhere.
Jewelry Dish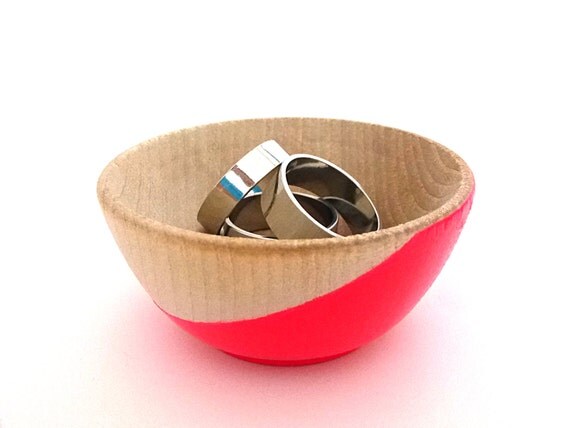 Jewelry dishes are storage items that you need in bulk.  It's great to have several since it's easy to store rings and small earrings in.  They even fit great in drawers.  Check out this one from Paragraph Loop.
Chainlink Wall Storage
I saw this at Target one day and I thought it was such an easy, not to mention, unique decor way to showcase your jewelry.  Plus it's only $10!
Jewelry Cork Board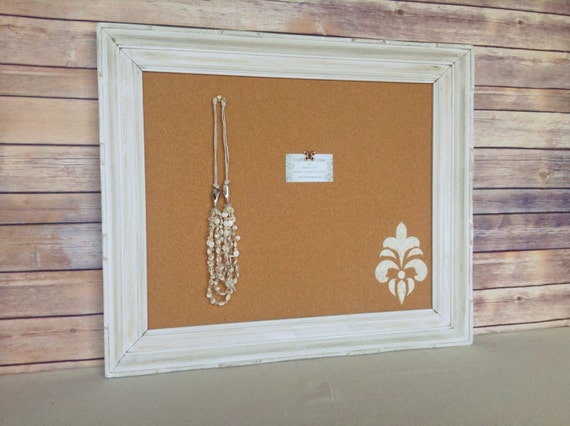 Cork boards are excellent ways to store and display necklaces.  Ones that are nicely framed like this one from You Matter Designs will look great on your bedroom wall as well.
If you like these ideas, be sure to subscribe to my list.  I cover ideas like this, plus style tips and more.  You'll even receive 30% off your first order from my handmade jewelry store.