What makes jewelry unique is that you can style it however you like.  Jewelry is one of those accessories that can make the most basic outfit look like a magazine glamour shot.
Here are some great ideas to help you style your own jewelry with your wardrobe.
Simple geometric shaped jewelry work well across various styles.  Here are a pair of bangles that accent a business attire look.  Looks simple beautiful and classic.
A perfect way to pair a statement ring with stacking gold bangles pulled off with basic denim and a blazer.
This is a perfect way to layer necklaces.  Start with a choker, then choose a mid length chain piece and finish off with a longer chain.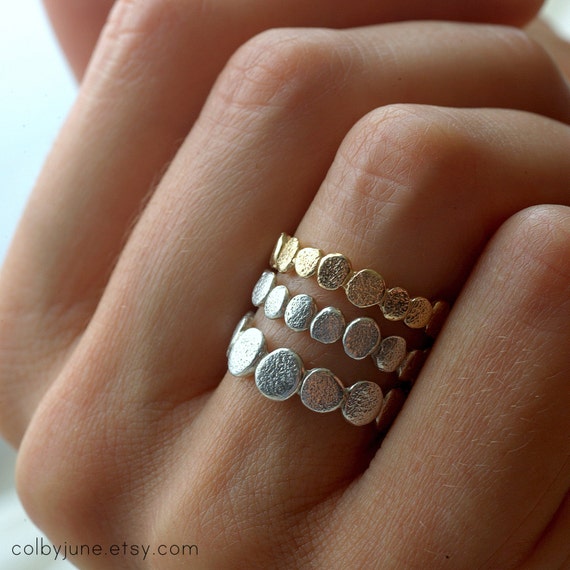 A great way to stack rings using two different types of metals.  You can even play of this look using different texture metals like shiny, matte, polished or distressed.